Being one of India's most well-developed and technologically advanced cities, Hyderabad has always been a famous real estate market. Several of its localities are perfect for residential societies, bungalows, and apartments, and as a result, buyers across the country are looking to invest in Hyderabad. Several lenders are also offering affordable home loan interest rates in India for Hyderabad houses to support buyers. If you, too, are planning to purchase a property in this ever-growing city, here are some localities you should browse.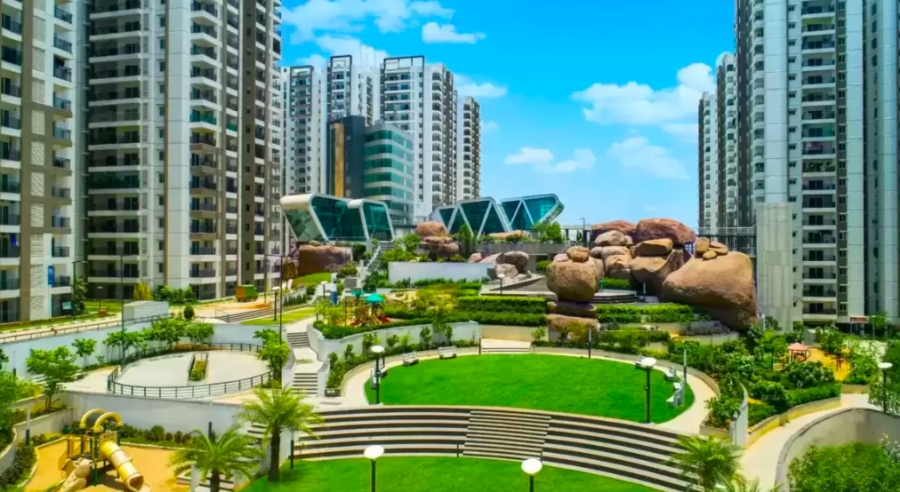 1. Manikonda
Towards the western fringe of Hyderabad and about 16 km from the city's heart lies Manikonda, one of the most popular residential areas. Manikonda is replete with apartments and houses, which are mostly affordable. There are several housing or apartment societies in this area. Many 2BHK and 3BHK flats are available and cost between Rs. 20 and 80 lakh. If that looks like a considerable amount to you, you can always choose a home loan with easy home loan interest rates. Several lenders both in and outside Hyderabad will provide you with loans to buy a house in Manikonda.
2. Kondapur
Located a little further off towards the north-western end of the city, Kondapur is another favorable housing location in Hyderabad. This place consists of plenty of well-furnished apartments but can be slightly expensive. The locality is also very friendly for both bachelors and families, and buying a house here can be a valuable decision. You can invest easily in 2 BHK, 3 BHK, or more extensive flats. The price for these starts at Rs. 30 lakh and can go even higher than Rs. 1. For better affordability, you can always opt for a home loan. Ensure you use a home loan EMI calculator before choosing a home loan to see if you can afford the EMIs once the loan is sanctioned for a house in Kondapur.
3. Rajendra Nagar
One of the prime localities of Hyderabad, located a short distance from the Secunderabad Railway Station and the Rajiv Gandhi International Airport, Rajendra Nagar is an up and coming residential neighborhood. Thanks to its proximity to business districts like Hitech city and Banjara Hills, excellent public amenities, and well-connected transportation, Hyderabad has become a favorite place for real-estate investment. Look for apartments or houses here, and be ready to pay handsomely for a house in Rajendra Nagar. If you feel that you can't afford such a huge lump sum at once, choose a home loan. Check your home loan eligibility with different local and national lenders, use a home loan calculator to determine costs and home loan interest, and apply for it to finance your Rajendra Nagar property.
Buying a house in any of the above-mentioned Hyderabad localities is sure to be an excellent investment in a city defined by culture, tech, and development. Apply for a home loan if you doubt your ability to buy a house in Hyderabad, and rest easy once you choose your dream home!