HR sounds boring, yet it is a critical aspect that can break or help build your business. HR is crucial but can be draining, especially for resources strained small and medium organizations. This is especially with the ever-evolving dynamics, including compliance requirements. HR is a lot more than hiring and firing employees. It is at the center stage of recruiting the best talent, onboarding and keeping them happy for better retention rates and continuous development. This touches on areas including managing healthcare and retirement benefits, workers' compensation, and payroll management, to mention a few. With modern complexities in mind, outsourcing HR services is quickly becoming a norm among organizations of all sizes, shapes, and industries.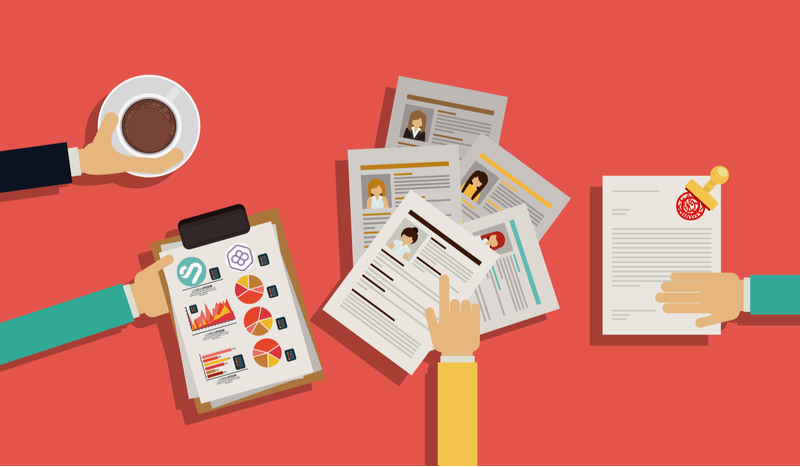 If you've been considering HR outsourcing but are still on the fence, here is the good news: various options can help you ease in and see if it is right for your business. The main HR outsourcing options are:
Application service HR outsourcing: Under this arrangement, you outsource the technological infrastructure of HR. It is a great option if you struggle to leverage modern IT infrastructures, such as the lack of relevant technology or skills.
Shared service HR outsourcing: The option entails outsourcing administrative HR duties. Essentially, you lessen the load without giving the provider full HR responsibility. This is a good way to test if outsourcing is a good strategy for your business before delegating more sensitive aspects to a third party.
Business process HR outsourcing: The strategy entails delegating a significant or entire HR department to a third party. Essentially, the provider becomes more of a partner to your business, managing every aspect of your HR needs. This excellent option allows you to reap the most benefits of HR outsourcing.
Now that you know the options at hand, should you go ahead and outsource HR services? Let's look at some of the benefits outsourcing HR services delivers, making it a smart business decision.
Cost savings
Paying the HR service may initially seem like a steep price for something you can do in-house. Nonetheless, it saves you much more, especially in the long run. Outsourcing means you won't have to hire and maintain an in-house team. This eliminates costs such as tech infrastructure, higher payroll, and office maintenance, to name a few. This frees operational costs that can be designated in other more productive areas. Since the HR services pools many clients, and their main function is HR, they charge competitive rates considering the economies of scale. This further means it won't cost you a fortune, translating to more savings and cost-effective HR management.
Access HR experts
The HR providers' main line of work is human resources. This means they recruit and maintain top industry experts. This is hardly possible for small and medium businesses, a concern that can impact your HR management quests. This is more so since modern HR is much more complicated, demanding end-to-end employee lifestyle skills and experience. The industry experts can handle all the HR areas, including:
Recruitment
Relations management
Compensation and benefits administration
Payroll and tax management
Performance, learning, and development management
HR operations and technology considerations, to name a few concepts
Outsourcing HR services lets you tap into such expertise. It boosts your business since you'll attract, hire, and maintain the best team.
Compliance concerns
Regulatory compliance considerations are among the concerns that continue to make HR a complex field. Do you follow the affordable care act, observe employees' rights, and avoid recruitment bias, to name a few elements? Here is the kicker; these regulatory compliance requirements frequently change. Just when you thought you had the hang of it, a new thing pops up, making it harder to maintain compliance.
Besides incurring hefty fines, non-compliance can tank your business' reputation. This is catastrophic since it affects your progress. A ruined reputation takes time to fix; during that period, you could lose more top talents on your team and find it hard to recruit replacements. No one wants to join your business if you've had multiple compliance issues since they see it as a risky move.
HR services are well-versed in the industry. Their resourcefulness, from employment relations management experts, and lawyers, to name a few, gives you peace of mind, knowing that your HR strategies are compliant.
Besides legal compliance, you also need to manage high-risk situations. These include terminations, disciplinary issues, and handling employee grievances. Such sensitive cases can impact your entire team. With field experts, you can efficiently manage risky situations and realize the best outcomes, making it easier to maintain the best team.
Improved efficiency
Automation is a key aspect of the modern business arena, HR included. So, do you have the right tools and skills to facilitate such automation? HR impacts your team, and if the system isn't efficient, you'll be dealing with considerable friction. Late payroll processing and many errors, for instance, can demoralize employees. This affects their productivity and your capacity to keep top talents. In other cases, your tax concerns could take a backseat. This can result in high costs, affecting your profitability. HR providers have the time, skills, and resources to facilitate efficiency and avoid such problems. This keeps the employees happy and the taxman sorted while freeing more time for you. You get to focus on your core function, a contribution that improves your productivity and profitability.
Managing a few employees may not be overwhelming. However, you'll need a more dynamic approach as your team grows. You'll have to up your recruitment strategies to ensure you attract the best talent, allowing you to develop a team pulling in the same direction.
Keeping the team happy also requires the right strategy. This is all while ensuring your taxes are on time and that you are in compliance with the regulatory requirements. Such complexities can spread you too thin as you juggle between HR and running the business. It is a common problem small and medium businesses face, which can quickly drive their operations into the ground. Outsourcing HR services is the way forward, a wise business decision that can help scale your operations efficiently.