Saving money with a road freight
As costs soar for both businesses and consumers, it's vital to ensure you're not overpaying for freight transport. And, while air freight is preferred for urgent international consignments, where time permits, leveraging road transport across Europe enables you to keep costs down while still providing an efficient and reliable service. You can also reduce outgoings by engaging a logistics specialist. Let's take a look at how these choices can save you money.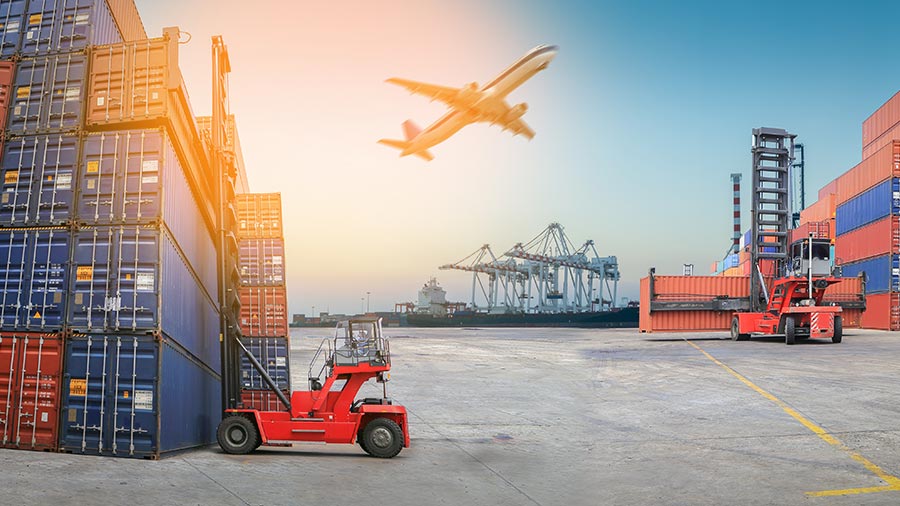 Capital investment savings
Purchasing and maintaining your own fleet vehicles, paying drivers and covering warehouse costs can have a huge impact on your bottom line. By outsourcing your European logistics, you can simply pay for the end-to-end service when you need it and put capital expenditure into growing your core business.
Final mile fulfilment
For many businesses, the final mile of delivery accounts for over 50% of total shipping costs, so taking steps to reduce these costs can be hugely beneficial. Unlike air transport, road freight services will take your goods right to the door of their destination, be it a warehouse, factory or retailer. As such, there's no need to arrange additional collection from a freight terminal or load and unload goods unnecessarily. After all, the more handling they require, the higher the likelihood of mistakes or damage occurring.
Lower packaging costs
Road freight has simpler palleting requirements, which means packaging costs are kept lower without any compromise on the safety and security of the consignment. By delivering to Europe via road, you can save on packaging and still get goods to their destination on time and in perfect condition.
Warehousing costs
Many of the leading time-critical logistics specialists offer warehousing services that enable you to keep the cost of storing items low. Businesses simply pay for the space they need, which can be increased or decreased as necessary, meaning that costs can be kept in line with demand. Contingency and long-term storage is often available, as well as stock replenishment and fulfilment, labelling and reverse logistics.
The flexibility of the option also means quick turnaround times can be met and cash flow can be controlled efficiently.
Multiple options
By nature, logistics providers have a large network of contacts, which enables them to select the best services and routes for a given budget. With access to various road freight services, a cost-effective solution can be found that meets the delivery requirements. It may be that your consignment is co-loaded with another that has a destination close by, reducing costs for all involved.
Choosing a logistics expert
Time is money in business, so working with a specialist logistics provider for your road freight needs is a smart option. Not only do you avoid expensive overheads, but you also have access to cheaper transport solutions while maintaining the same quality of service and turnaround times. Consider engaging an expert for peace of mind at every stage of delivery.
To find out more, contact Priority Freight today.